Transform your Ordinary eCourses,
Powerpoint Presentations & Video Lessons
into Immersive Learning Experiences
that Captivate and Transform your Audience's Lives.
Register to Become a Bonified Green Screen Magician!
Humans don't consume media how we did back in the 1990's. This is why the dropout rate for online courses is somewhere between 70-97%.
People get bored, distracted and then quit.
This means eCourse creators, media makers and online educators need to get more creative by producing BINGE-WORTHY VIDEO LESSONS and online learning experiences.
Here are the three most common ways humans consume media: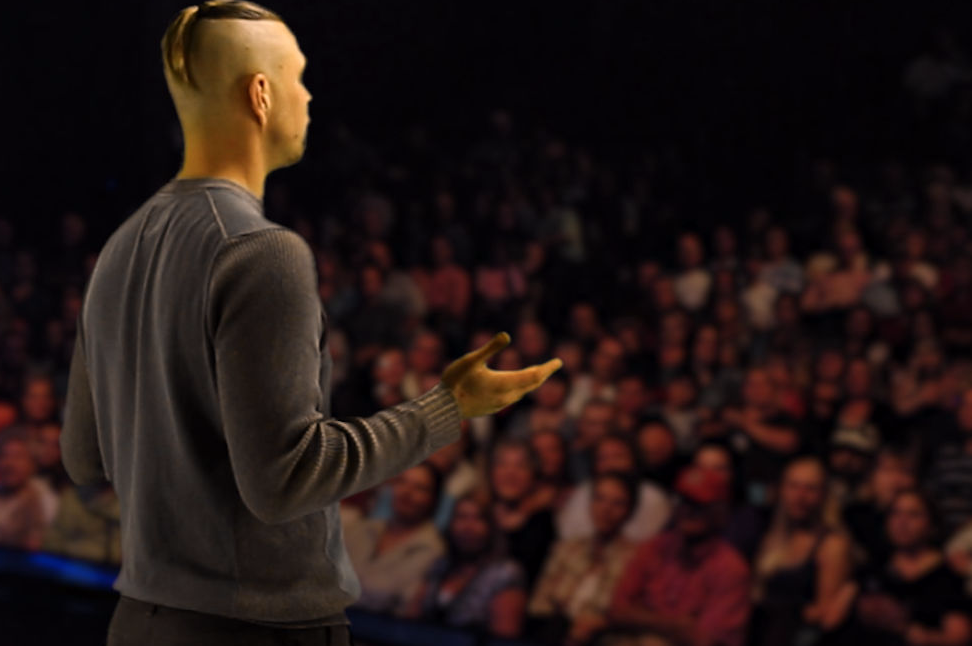 "At eCourse Adventures, we don't just make courses. We Create Worlds!"
Bradley T. Morris
CEO at eCourse Adventures &
Magician at Green Screen Magic
SHAPE THE FUTURE OF
ONLINE EDUCATION
Understand how creative entrepreneurs, teachers and artists like you will shape the future of online education.
(watch the video below)
Register to Become a Bonified Green Screen Magician!
HERE'S WHAT YOU'LL GET OUT OF YOUR
GREEN SCREEN MAGICIAN'S APPRENTICESHIP
LEARN TO CREATE WORLDS
Use your green screen to turn your eCourses into worlds & lessons into immersive learning experiences.
MAKE BINGE-WORTHY MEDIA
Produce addictively good media, video lessons and eCourses that your Students or audience literally can't get enough of!
EDIT LIKE A PROFESSIONAL
Be guided in the editing room step-by-step, so that you too can master the art of peforming green screen illusions.
LEARN LIGHT & SOUND TRICKS
Understand simple lighting & sound tricks that make the worlds you're creating more believable & engaging to watch.
GAIN CAMERA CONFIDENCE
Feel more confident, polished and professional when presenting your work, point of view and processes on camera.
GENERATE MORE SALES
Make more money with your online teaching biz by creating courses that students love, complete & share.
BE PROUD OF YOUR VIDEOS
Learn to produce the kind of media experiences that you would be both excited to watch & inspired to create.
TAP INTO YOUR INNER ARTIST
Tap into your creative potential and have fun producing courses that you're proud to share with your audience.
STAND OUT IN YOUR INDUSTRY
Be the go-to leader in your industry by producing media that entertains, inspires and effectively teaches your audience.
Register to Become a Bonified Green Screen Magician!
This course doesn't just teach you about using your green screen.
It will support you to be a more confident
PRESENTER, PRODUCER, EDITOR & ENTREPRENEUR!
The course is broken down into THREE LESSON MODULES (aka "ACTS").
1. THE ELEVATOR PITCH
2. THE NETWORKING EVENT
3. THE BIG TALK
These FUN & EXPERIENTIAL lessons will also help you better communicate:
• WHAT YOU DO
• WHY YOU DO IT
• AND WHY YOUR WORK MATTERS!
We provide you with ALL of the materials and instructions
to recreate each scene layer-by-layer
with YOU as the star of the show!
Below is a sneak peak at what each of the THREE acts entail: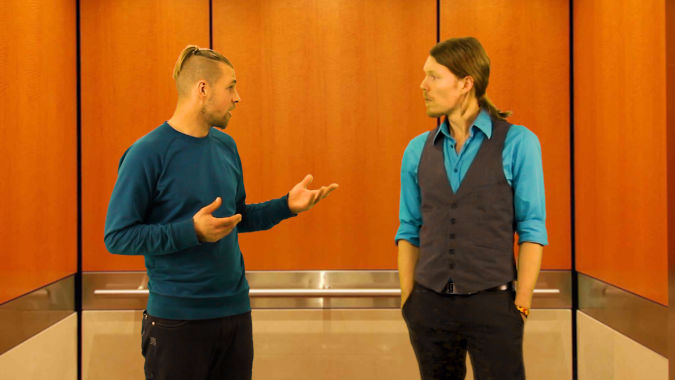 ACT I: THE ELEVATOR PITCH
In act one, you meet a curious executive on an elevator who asks you "what you do." You have 20 seconds to share your elevator pitch before he gets off at his floor. You never know when a chance meeting may lead to the opportunity of a lifetime...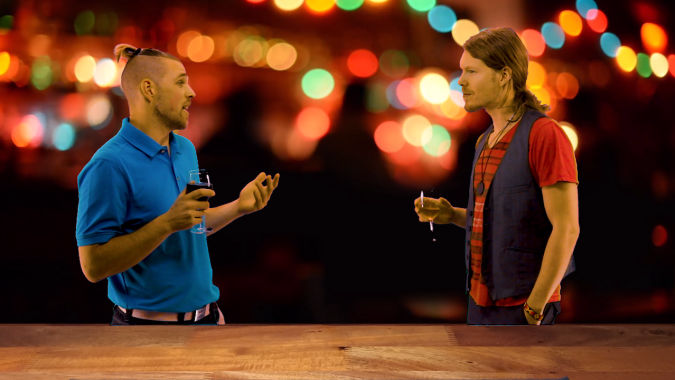 ACT II: THE NETWORKING EVENT
In act two, you bump into a familiar face at a networking event who asks you to tell your origins story. You will have 2 minutes to weave your past with your present and paint a picture of why you're so passionate about the work you're now doing in the world.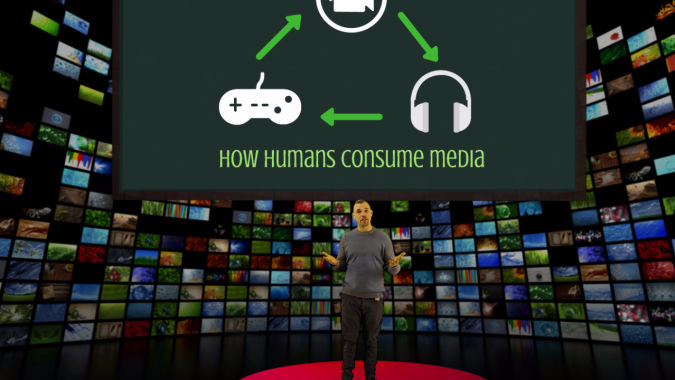 ACT III: THE BIG TALK
In act three, you will be on the big stage sharing your message with thousands of people from around the world. You will have 5 minutes to deliver your potent, powerful presentation that leads your audience to their feet for a standing ovation.
TOOLS REQUIRED TO PERFORM MAGIC TRICKS
*Inside the course we share links to all of the recommended magic-making tools you'll need.*
Below is a short checklist to give you an idea of what will be required.
EDITING SOFTWARE
We've chosen to teach you with the software we use (Adobe Premiere Pro). It is trusted by professionals all over the world. And don't worry, we guide you through each step of the editing process. But if you prefer another software, just make sure it allows "chroma key" editing.
COMPUTER
You can not do this course on a your phone or iPad. Sorry. You need a laptop or computer and preferably one with a decent amount of memory and speed.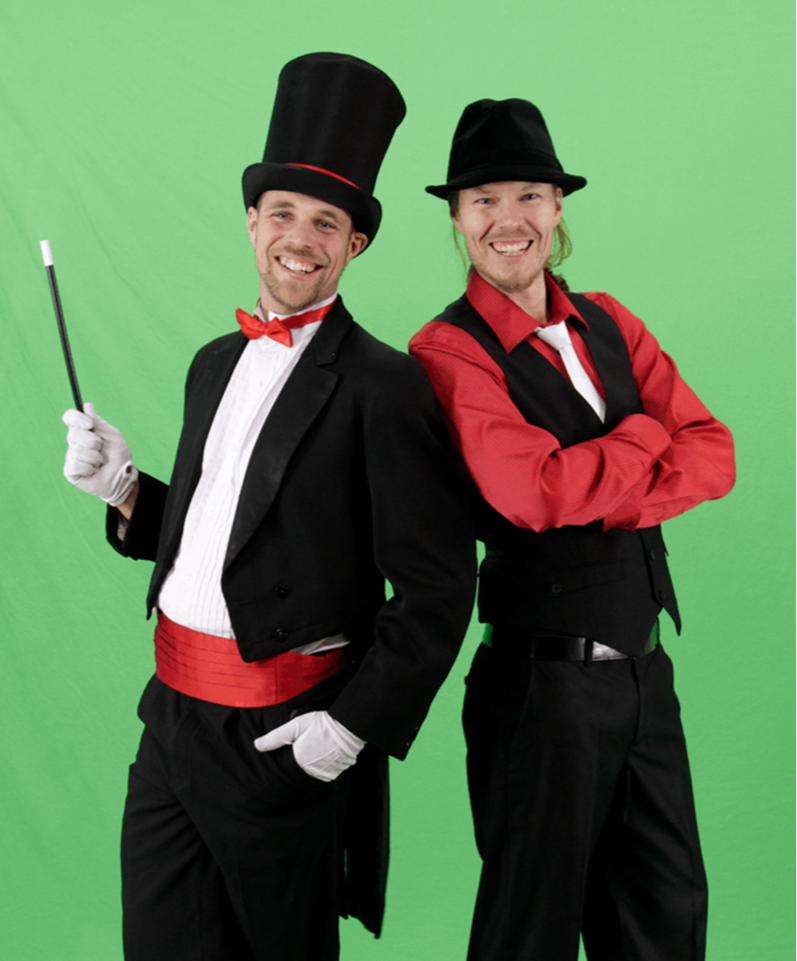 CAMERA & MICROPHONE
You will need a non-Smart Phone camera to shoot on your green screen. Sound is also a really important element in making great media. So don't use the mic in your camera, it won't give you the professional quality you want.
GREEN SCREEN  & LIGHTS
A green screen that allows for full body shooting is ideal. If you don't have that much space or you already have a smaller green screen, then don't worry. More important for performing illusions is having plenty of lights.
BRAD "THE MAGICIAN" MORRIS
Brad loves dreaming up the worlds his students (like you) get to learn inside of. He is a visionary eCourse creator, writer, coach, wanna-be actor and long time creative entrepreneur. He is excited to pioneer a new kind of media experience that takes students from being passive consumers of information to active participants in their own learning journey & transformations. You can explore more of his work at eCourse Adventures.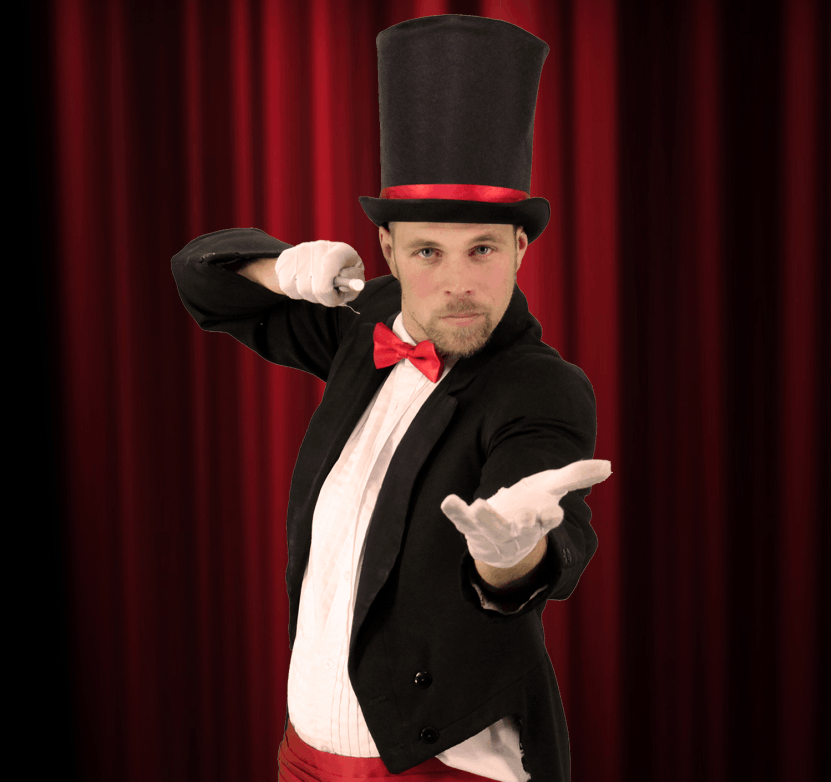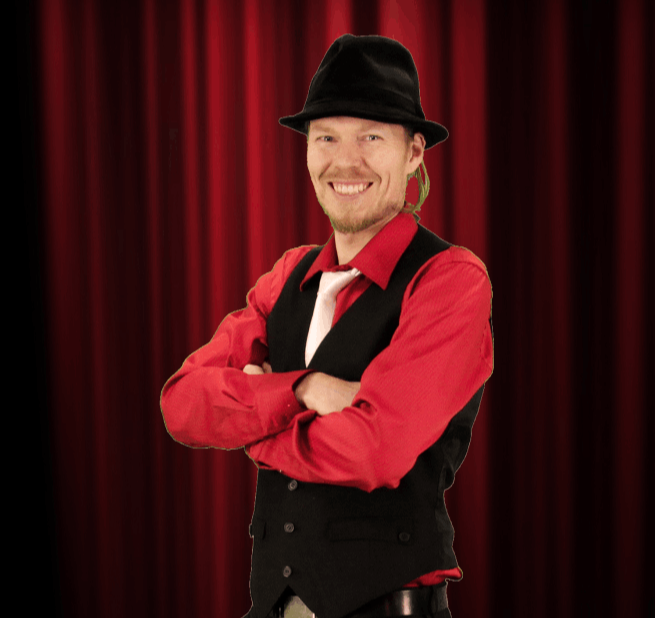 "THE GREAT BLAIRDINI"
Blair Francis Armstrong is the true magician on the team. Working his magic behind the scenes, Blair's gifts for producing, directing, editing, music making & world creating come to life in the collaborative work he does at eCourse Adventures. He's passionate about merging art, entertainment, storytelling & education to bring in a new era for online education.
ACT 1: The Elevator Pitch
Act II: The Networking Event
Act III : The Big Talk
Act IV: The Grand Finale