The best place to start is The Official Quickstart Course for LifterLMS course so you can clearly see all the ways you can generate more impact, income and freedom with LifterLMS
What are the Essentials of Building a Successful Course Website?
To answer that we've created a library of interviews with top industry experts
No Course Builder Left Behind!
Joining the LifterLMS Mastermind Group will help you accelerate your progress, learn from other course creators, and make friends with other education entrepreneurs who get you.
Learn From Anywhere
It doesn't matter where you live. Sign up for a course and start from anywhere in the world.
Flexible Schedule
You can take courses at any time of the day or night from your computer, tablet or phone.
Go At Your Own Pace
You can move as fast or as slow as you like through your courses. You get to set the pace.
Our Students
No matter where you're located, we are able to provide world class instruction. Our courses are always available wherever you are. All you need is an internet connection and a desire to learn from the best.
The courses here will change your life.
The LifterLMS demo course blew my mind..
I had no idea how powerful the LifterLMS software was until I went through the demo course and got a tour of all the features. The level of passion Chris has for online courses will rub off on you. It's no wonder LifterLMS is quickly eclipsing the WordPress LMS options out there.
- Jack Hathaway, Real Estate Training Entrepreneur
The WordPress basics course rocks
I should have taken the WordPress basics course a long time ago! The videos were professional grade and educational to the point that I could now sell $2,000 websites if I wanted to. However I'm not going to get distracted from my mission to bring more healing into the world. Thanks LifterLMS!
- Janet Venus, Alternative Health Entrepreneur
Meet your guides for your learning journey. These instructors will help you reach your goals.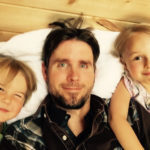 asdf
Chris Badgett
Entrepreneur & CEO
Chris Badgett is an online course builder himself and the CEO of LifterLMS. He knows what it takes to build successful high impact and high impact online courses.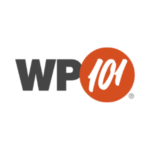 asdf
WP101
WordPress Education Leader
Over the past 10 years, the WordPress 101 tutorial videos have helped more than two million beginners around the world learn how to use WordPress!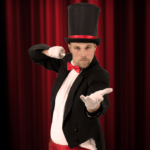 asdf
Brad Morris
Entrepreneur and Magician
Brad loves dreaming up the worlds his students (like you) get to learn inside of. He is a visionary eCourse creator, writer, coach, wanna-be actor and long time creative entrepreneur.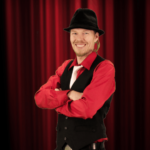 asdf
Blair Armstrong
Creative Tech Genius and Coach
Blair Francis Armstrong is the true magician on the team. He's passionate about merging art, entertainment, storytelling & education to bring in a new era for online education.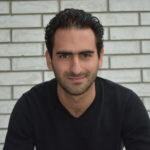 asdf
Abdo Riani
Entrepreneur & PHD
Founder of StartupCircle.co. He helps course creators, membership site owners, and startup founders transform ideas into paying customers.
asdf
Will Middleton
Entrepreneur & LifterLMS Expert
Will is the founder of WPCourseGuide. He creates tutorials and help teachers, industry experts and businesses get set up and going with their online course websites.
You?
Education Entrepreneur
If you help education entrepreneurs succeed with your courses and would like to apply to be on the instructor team here at the LifterLMS Academy, contact us here.
Where should I start?
Like with all great learning platforms, the place to start is with our free introductory course ...
When you take our free course How to Build a Learning Management System with LifterLMS, you will understand your full potential as an online course creator.
Click the button below to get started in your free course. There are even a couple of open lessons that you can check out before you enroll.
Total Courses
More courses coming soon. We add courses throughout the year!
Active

Students
New students being enrolled everyday.  Watch our numbers grow!
Revenue in $USD this Year
There is a huge market for online courses. What are you waiting for?